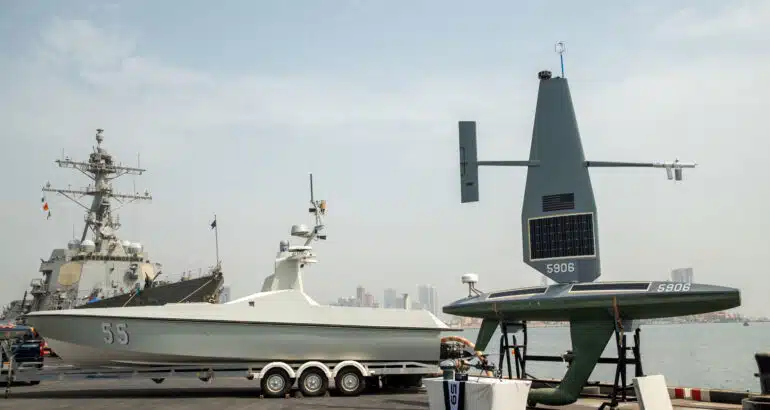 US Navy leadership praised TF 59's role in unmanned systems development and integration at SNA 2023.
Aaron-Matthew Lariosa 23 Jan 2023
Task Force 59's (TF 59) role in the development and employment of unmanned systems was highlighted throughout Surface Navy Association (SNA) 2023 National Symposium. The 5th Fleet-based manned-unmanned unit has been applying "leading-edge technology and experimentation" in unmanned and artificial intelligence applications for the Navy.
Commander of U.S. Naval Forces Central Command, Vice Admiral Brad Cooper, unveiled that TF 59 is fully operational in his keynote speech covering the unit's progress and outlook going forward. TF 59 aims to have 100 unmanned vehicles by the summer of this year, with control of the drones fractioned out between the U.S. and its partners in the region. Developments from Exercise Digital Horizon were highlighted by Cooper, particularly the mesh network and improvements in command and control seen during the exercise.