MARTAC's Devil Ray T38 fully autonomously transits the Florida Straits
to West Banks, Bahamas in just 53 minutes!
Melbourne, FL— On 2021/07/22, Maritime Tactical Systems, Inc. (MARTAC), an innovator in Maritime Unmanned Surface Vessels (USVs), launched its Devil Ray T38 USV (unmanned surface vehicle) from Palm Beach, Florida Inlet with the goal of performing a fully autonomous run across the Florida Straits to West Bank, Bahamas in under one hour.
At 9:06 am the Devil Ray T38 acquired its first alignment waypoint outside of the Palm Beach Inlet, Florida and began its speed run across the straits. At 10:06 am, the Devil Ray T38 arrived at the Bahamas waypoint for a total run time of 57 minutes. During the transit, the Devil Ray T38 achieved a top speed of 71.5 kts (82 mph or 132 kmh) which included a four-minute stop to avoid shipping traffic in the straits.
The return trip from West End, Bahamas to Palm Beach Inlet, Florida followed a similar track with a total transit time of 59 minutes including a six-minute stop to avoid fishing boat traffic. During each round trip run, the Devil Ray T38 waypoint mission averaged 61 miles (98 km) while maintaining an average cruise speed of 61 kts (70 mph or 113 kmh). During these tracks, the Devil Ray T38 achieved an average tracking accuracy of +/- 1.3 degrees and a steady state cross track error of +/-3 m.
Bruce Hanson, MARTAC's CEO said "We are excited that our Expeditionary Class Devil Ray T38 is the first USV to autonomously perform this high-speed international run. This is a culmination of 10 years of product development and thousands of hours testing and running our patented X- and Expeditionary Class USV systems for reliability and accuracy. This is the first run in a series that will continue to vet and refine our technology to address the needs of our military, scientific and commercial customers' missions and applications. MARTAC's USV classes simply operate Beyond Human Capability."
To see a short video of this historic run, please visit our YouTube channel at:
www.youtube.com/channel/UCa7kdSGj9OhnSruNuaYAvcg
MARTAC will be exhibiting the Devil Ray T38 at the Sea, Air & Space Exposition at the Gaylord Convention Center at National Harbor, Maryland from August 2 – 4, 2021.
Maritime Tactical Systems Inc. is a key innovator in the development and manufacture of Unmanned Maritime Surface Vessels. MARTAC was founded in 2012 and offers a wide range of USV solutions for the domestic and international military, scientific, and commercial markets.
MARTAC would like to thank Teledyne FLIR for providing the FLIR M364C LR stabilized thermal camera to provide real time situational awareness and Blue Sky Networks providing real time Iridium Certus satellite tracking for this mission's success.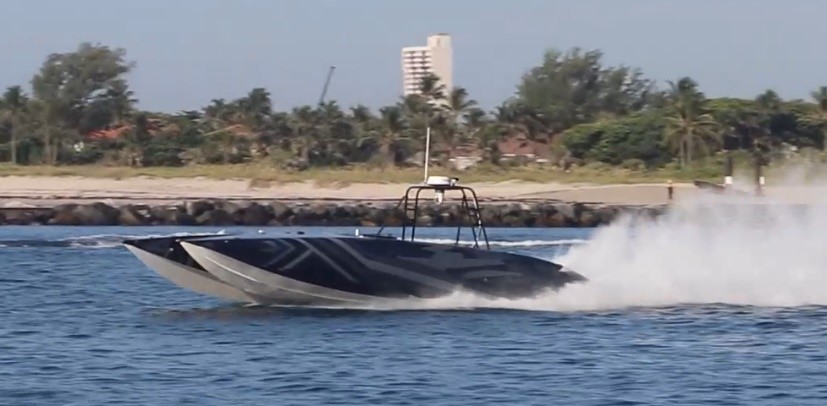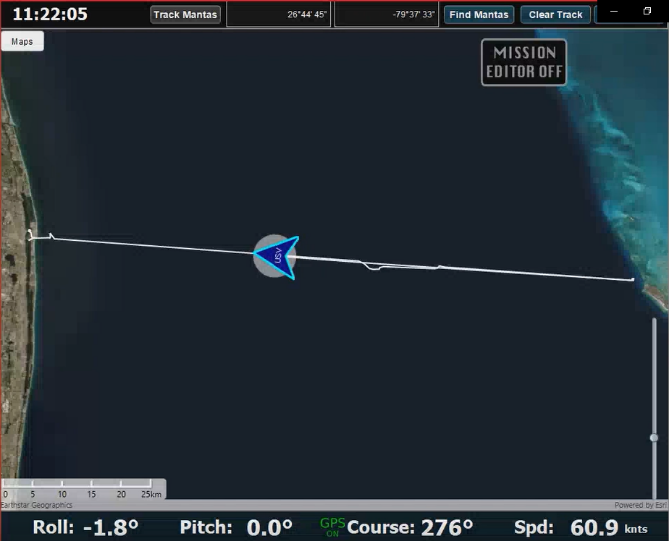 ---
For more information, press only:
Marisol Pallante
For more information on the MARTAC family of unmanned maritime vessels, please contact:
Stephen Ferretti
+1-508-641-4353
or visit our website and YouTube channel
www.martacsystems.com www.youtube.com/channel/UCa7kdSGj9OhnSruNuaYAvcg