MARTAC and Shoshin Corporation partner to expand sales and marketing of the MANTAS USV system to Military, Commercial and Scientific markets worldwide.
Melbourne, FL, USA — Maritime Tactical Systems, Inc (MARTAC), an innovator in unmanned maritime systems, is proud to announce it has entered into a reseller partnership with the Shoshin Corporation (Tokyo) (Shoshin), a specialist in electronics for over half a century dedicated to the introduction of cutting-edge technology and products to their customers in areas such as Maritime, Aerospace, Microwave, Computer and Telecommunications. With this partnership, Shoshin is an authorized dealer for the class leading MANTAS unmanned surface vehicle (USV) and its systems to customers in these markets.  The MANTAS is an innovative, catamaran USV that is a safer, highly accurate, and cost-effective means to perform a variety of missions and applications in maritime environments.
As an authorized dealer, Shoshin will provide full-service sales, marketing and engineering and technical support for the MANTAS and its operation to their customers.  Of the company's recent partnership, MARTAC's CMO Stephen Ferretti said, "We are excited to work with Shoshin to offer MANTAS to their markets.  Shoshin has unique experience with more than 50 years of trusted experience working with customers to understand their needs and solve their problems.   As an authorized dealer, we will work with Shoshin management to develop new opportunities for our MANTAS USV System as well as enhance the capabilities of this versatile platform."
Shoshin management recognized the opportunity the MANTAS USV presents to the maritime market compared to existing manned and unmanned maritime systems.  This is possible because the MANTAS USV is an open architecture platform combing a superior performance envelope with many above and below-surface sensors and communications kits to perform a wide range of military missions such as ISR, ship escort, transport logistics and mine countermeasures to cite some examples as well as commercial applications such as asset inspection, bathymetric mapping and environmental monitoring.  The maneuverability and speed of the MANTAS unmanned system, along with the easy-to-use TASKER control system allows users, through MANTAS, to perform a wider variety of missions and applications in challenging environments. 
Masaki Endo, Managing Director  of Shoshin, said  "The MANTAS USV is the world's first ideal USV which combines the maneuverability, high endurance (reliability), and operability capabilities necessary for our users' future investment into unmanned operations.  It is the world's first high performance USV and  its deploy ability and special capabilities will lead to cost-effectiveness in our customers' projects.  We are confident that we can meet the future USV market demands in our new partnership with MARTAC".
Maritime Tactical Systems is an innovator in the development and manufacture of maritime unmanned systems.  MARTAC offers a wide range of unmanned vessel systems and solutions to the military and commercial markets.
The names of actual companies and products mentioned herein may be the trademarks of their respective owners.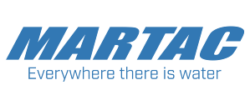 For more information on the MANTAS USV and the MANTAS family of unmanned maritime vessels, please contact:
Shu Terada
SHOSHIN CORPORATION (TOKYO)
Ocean Equipment Sales Dept.
TEL +81-3-3270-5922
FAX +81-3-3245-1695
Nihonbashi Honcho 1-Chome Bldg., 6F
1-9-13, Nihonbashi-Honcho Chuo-ku Tokyo, Japan 103-0023
E-mail: os@shoshin.co.jp