MARTAC is Poised to Deliver MANTAS to the UK Ministry of Defense
In 2019, following a successful completion of a three-month pilot study of the MANTAS T12, the United Kingdom Ministry of Defense (MoD) awarded a procurement of five (5) MANTAS T12 craft, sensors, spares and support equipment to Maritime Tactical Systems, Inc. MARTAC is poised to deliver the MANTAS to the UK MoD.
As part of the preliminary work for this award, research revealed only one available product, the MANTAS T12 had a proven track record that could meet the needs of the UK MoD.
Following the completion of the market survey, a successful pilot contract was initiated by jHUB in February 2019 in which one COTS MANTAS T12 craft was leased for extended testing and suitability.
The results of the MANTAS T12 testing led to the Ministry of Defense conclusion that the MANTAS system is currently unique in the marketplace because of its proven low observability in radar cross section and thermal and noise signatures. A second major differentiating feature is its unique capability to semi-submerge on demand to a near neutral buoyancy ("Gator" Mode) thereby reducing its visible signature significantly. These unique features and capabilities, coupled with the MANTAS component and payload modularity, made it a complete COTS-based TRL9 system.
This contract award was for the procurement of GBP 1.8million (USD 2.4million) to deliver five (5) MANTAS T12 craft plus integrated sensors, spares, support equipment, training and technical support.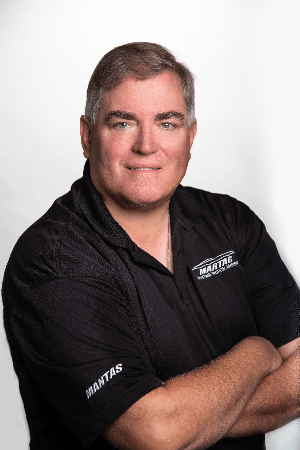 Chief Marketing Officer
Mr. Ferretti is a senior manager with a diverse background in sales, marketing and operations for consumer, technology and service companies.